Archive for the 'vida' tag
Como o Kramer
, sempre fui um ideas man. E como ele também, geralmente minhas idéias são furadas. Gosto de pensar que algumas delas são boas, mas nem sempre vão pra frente por falta de recursos, motivação ou pura procastinação. Ou talvez eu apenas sinta prazer em ter idéias e não em executá-las.
A mania da semana, Susan Boyle entra nesse tema. Infelizmente o YouTube bloqueou os embeds de praticamente todos os vídeos dela, portanto vou linkar aqui o mais completo que encontrei (e em HQ). Para compensar, posto abaixo o vídeo de Paul Pott cantando Puccini, que teve o mesmo reconhecimento que Susan no ano passado:
As histórias de Susan e de Paul são mesmo de deixar o coração quentinho. E ouví-los abrir a boca é de arrepiar e até mesmo de chorar. Não pela beleza da voz em si, mas pelo momento em que ela se apresenta. Não vou discorrer aqui sobre detalhes específicos das vidas deles pré e pós "Brittain's Got Talent", basta dizer que são gente comum, de vida simples mas que dentro de si guardavam algo extraordinário e finalmente tiveram a chance de mostrar. Mesmo que semana que vem ninguém mais se lembre de Susan, ela teve um grande momento que ninguém pode negar, e que sem dúvida ela jamais irá esquecer.
Isso casa bem com essa nova era do positivismo altamente explorada pelo Obama. E se relaciona também com meu post anterior. Pode parecer uma antagonia, mas não é. Pense na quantidade de Susan Boyles que existem por aí, pessoas talentosas ou com idéias brilhantes mas que não esbarram em uma chance por qualquer motivo que seja. O mundo é um lugar mais triste por isso. É por isso que cisnes negros como esse empolgam-nos tanto, não pela raridade do talento, mas pela raridade da glória.
Fama barata está a cada esquina. Todo dia reclamamos de alguém que é famoso desmerecidamente. Fama por conquista está cada vez mais difícil. Parafraseando Tyler Durden no Clube da Luta
: "somos criados para acreditar que seremos estrelas de cinema, mas não vai acontecer". Não precisamos ser estrelas de cinema ou Susan Boyle para sentirmos a glória. Ter o sonho validado por outro é quase tão bom quanto realizá-lo.
A lição aqui não é buscar a fama, mas sim partilhar o talento. Com quem for possível, como for possível. Assim andamos para frente. Mesmo com minha alta dose de cinismo, partilho pensamentos pela internet afora, e volta e meia alguém acha interessante ou útil, e é isso que me motiva a continuar nesse "melting pot". É isso que entendo por "yes we can" – individual ou coletivamente, podemos ter nosso momento Susan Boyle.
Como sempre vou embedar um CommonCraft legendado explicando o que é twitter. Os que já sabem o que é bom na vida podem pular essa parte.
Semana passada eu re-twittei Neil Gaimen – sim, @neilhimself , o autor preferido de meninas que lêem quadrinhos e caras que dizem que Quadrinhos é literatura sem nunca ter ouvido falar de Winsor McCay (calma, eu também adoro o cara). Ele dizia :
Para muitas pessoas a internet se resume a e-mail, portais, MSN e orkut. Os viciados em mídias sociais sabem muito bem disso e como isso é chato, pra não dizer triste. Há alguns meses, graças ao rodaviva, meu pai me perguntou o que era Twitter, algo que minha irmã teve dificuldade em explicar. Confesso que também não soube, não só pela complexidade mas também por minha inabilidade. A diferença é que mesmo não sabendo explicar, eu sinto porque o twitter é uma ferramenta valiosa, pessoal e profissional. Com esse post, pretendo exemplificar colocando-o frente a frente com o e-mail.
Conseguir um emprego / funcionário
Por quase uma década, e-mail foi uma ferramenta para contratação profissional Seja buscando um funcionário ou buscando um trabalho. De muito pouco me serviu. Consigo me lembrar de apenas um momento em que e-mail me rendeu fruto empregatício. Ano passado, @marcogomes twittou a busca por um funcionário (infelizmente não encontrei o twitt para mostrar aqui) – prontamente respondi e em cerca de duas semanas estava contratado.
Dar uma festa
Em meu aniversário de 2007 enviei e-mails para uma renca de gente com uma semana de antecedência. Cerca de 15 compareceram a meu aniversário e mais uma 10 responderam com desculpas. Em 2008 twittei uma festa-relâmpago a ocorrer no dia seguinte e 25 pessoas apareceram prontamente – muitas das quais acreditando se tratar do meu aniversário, o que não era o caso.
Atendimento ao consumidor

Também no final de 2008 reclamei de um bug no software blogo. Em menos de 15 minutos fui contactado pelos desenvolvedores em busca de uma solução para o problema.
Caçar freelas

Uma extensão do primeiro exemplo é o que me motivou a escrever este post. Procurando um redator, enviei e-mails para sites cujo texto eu tomo como referência para o serviço que quero contratar. Inqueri sobre quem havia feito os textos e se seria possível um contato para tal. Não recebi resposta alguma de qualquer um deles. Dois dias depois enviei e-mails para minha rede de contatos no mundo publicitário e de produtoras pedindo indicações. Até agora também nada. Hoje, dez minutos depois que marcogomes twittou o pedido eu recebi 12 e-mails. E eles continuam chegando.
Claro, há outros exemplos muito mais contundentes de como o twitter é uma ferramenta fantástica. Minutos depois de um avião cair no Rio Hudson, já havia uma foto e um twitt a respeito – muito antes de qualquer agência de notícias chegar ao local.
Esses exemplos compõe parte da minha humilde experiência, tenho outros, mas não quero ser redundante. Afinal, twitter não é sobre ser redundante ou encher linguiça, é sobre ir direto ao ponto e contar com seu poder de multiplicação e permeação. Obviamente há situações em que o e-mail ainda me serve muito bem, obrigado, mas devo dizer que o twitter tirou 70% do meu volume diário de e-mails. Aumentando a eficiência da minha comunicação.
Agora com licença que tenho toneladas de e-mails de redatores para ler e avaliar.
Se você não sabe o que são termos como sharear (um jeito metido e idiota de dizer "compartilhar"), feeds, RSS ou GoogleReader, assista ao vídeo abaixo e em seguida continue lendo:
Uma das coisas que eu acho mais interessante no meu Reader são os ítens compartilhados. Especialmente quando estou muito ocupado, é uma ótima maneira de rapidamente relaxar e pensar em outra coisa sem ter que decidir sobre qual assunto quero ler no momento. Além disso, é um bom termômetro para saber quais assuntos andam bombando pela web e entre meus conhecidos. Fora que é uma ótima oportunidade para conhecer novos sites e blogs.
O problema é que nem todos sabem usar essa preciosa ferramenta corretamente. Confesso que já fui viciado em compartilhar feeds, mas depois de alguns toques de conhecidos creio que atingi um bom meio termo entre tagarela e mudo. Assim, vou passar algumas dicas do que considero ser um bom uso da função "share":
1 – Compartilhe o que interessa aos outros
Essa é a regra mais importante de todas. Eu sei que grande parte da idéia de sharear é divulgar seus interesses, mas é preciso critério.
Se você é um filatelista doente não compartilhe posts falando sobre as tecnicalidades de uma série específica de selos, ninguém exceto outros filatelistas doentes estarão interessados. A não ser que você só tenha esse tipo de pessoa como contato no gReader, não adianta de nada. Ao invés disso compartilhe posts mais leves sobre o assunto, como imagens de belos selos, histórias interessantes ou mulheres nuas cobertas de selos (não achei nenhuma pra ilustrar este post, alguém topa posar?.
2 – Não compartilhe um site inteiro
Acontece muito com os novatos no universo GoogleReader. Se empolgam e começam a sharear tudo que encontram naquele site super legal. E devo dizer que é muito desagradável.
Shareie alguns posts do site que você gosta, sempre seguindo a regra acima. Se as pessoas gostarem muito do que foi compartilhado, irão entrar no site e assinar o feed elas mesmas.
3 – Diversifique os assuntos
Extensão da dica acima. Ainda que de blogs diferentes, mostrar sempre o mesmo assunto cansa e parece que você toca uma só nota. Não importa se é algo importante ou não, você vai parecer um chato e perder leitores.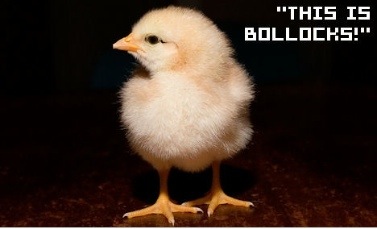 4 – Share with note
Recurso sensacional que ou é sub-aproveitado ou mal-utilizado por muitas pessoas. Não perca a chance de fazer um comentário sobre o assunto do post se ele for algo importante, ou uma piada (engraçada!) se ele for cômico (voluntariamente ou não). Só não use a ferramenta para choramingar ou pagar de dono da verdade, como já vi.
Ela é especialmente útil em posts longos onde seus contatos podem desencanar de ler por preguiça.
5 – Cuidado com posts longos
Posts de texto não são um problema. Coloque seu note propagantístico e será um sucesso. Mas posts do tipo "50 posterês de cinema mais legais do século" são complicados. Mesmo sendo extremamente interessantes, são uma faca de dois gumes, pois podem ser um saco também. Afinal, demoram para carregar e ao tentar passar pra frente os feeds ficam "pulando" enquanto cada imagem é carregada – claro que há macetes para o usuário burlar isso, mas macetes também são um saco. Você gosta quando interferem na sua experiência na web? Eu não, e isso também vale para o Reader.
Não deixe de compartilhar se for muito legal, apenas tenha cuidado.
6 – GoogleReader não é seu blog
Essa resume as outras dicas combinadamente. Se você sente que precisa muito que outros leiam sobre determinado assunto, não seja o chato do Reader compartilhando e espalhando notes indiscriminadamente. Muito menos torre a paciência no twitter.
Monte um blog, lá sim você tem o espaço e recursos necessários para explorar o assunto sem parecer um chato. Convide os amigos a lerem e se eles gostarem, irão te assinar e, vejam só, te sharear.
FIM
Não tenho mais nada pra dizer, exceto que você deve compartilhar este humilde post, de preferência com nota.
Hoje uma amiga comentou que estou muito inacessível. Não é a primeira vez que me dizem isso e sou obrigado a dizer que é uma afirmação completamente absurda. Pra não dizer idiota. Ainda mais vindo através de uma mensagem de MSN e de uma pessoa que conheci pela internet.
Tenho o mesmo e-mail há pelo menos cinco anos. O celular também. O blog vem desde 2001 (cedo que mudou de endereço ano passado, mas deixei um redirect para trás). O fmafra.com está no ar desde ano passado e acaba de virar mafrastream. Além disso tudo há o Flickr, facebook, last.fm e outras redes sociais e o caramba. O telefone fixo então, mais velho que a web no Brasil. Isso quando não envio e-mails de ego-spam promovendo recentes eventos da minha emocionante vida.
Ou seja, sou bem acessível. A partir do momento que entram em contato comigo, são outros quinhentos. Concordo que nem sempre respondo e-mails e telefonemas e nem sempre compareço a eventos. Mas isso é uma prerrogativa de qualquer um, até da sua avó que não sabe o que é web; e ainda faz isso no cara a cara (ou você acredita mesmo que ela é surda?).
Os motivos para tal podem ser dois: indisponibilidade ou indisposição – quando ocorre cada caso, não vem ao caso explicar.
Três quartos da minha vida são Creative Commons, fácil. Portanto não me acusem de inacessível, apenas irascível. Para me achar, basta googlar.
Os defensores da "mídia tradicional" e detratores das novas formas de comunicação colaborativas adoram dizer que apenas instituições tem a estrutura e o preparo para nos passar informações abalizadas e completas. Livres de erros e cheias de responsabilidade.
Hoje pela manhã estava vendo o Bom Dia Brasil, algo que não faço há muito, e não sinto falta. É uma tradição que meus pais seguem desde que eu era minúsculo, quando o programa continha cafés da manhã com políticos patrocinados pelo banco Econômico. Nele vi uma "reportagem" que me deixou enojado, falando sobre os trabalhadores das alturas de São Paulo – aquela reportagem que todo mundo já viu umas 10 vezes, que eles guardam na gaveta e reciclam a cada três meses.
Uma matéria de 6:29 minutos gastou exatos 37 segundos com um escalador de janelas em um prédio do Itaim e o tempo restante falando sobre os alpinistas que estavam instalando a decoração de Natal da Ponte Octavio Frias (a.ka. Ponte Estaiada, a.k.a. Estilingão). Uma obra duramente criticada em seu custo e função, em especial fora da mídia tradicional (i.e. blogs – exemplo1, exemplo2, exemplo3, exemplo4, exemplo5…).
O segmento foi emendado por outro falando sobre a decoração de Natal na Lagoa da Pampulha, que ostenta uma árvore tão medonha à luz do dia quando a paulistana. Poucos minutos depois dessa overdose, no meio da previsão do tempo, a gatinha do tempo consegue falar ainda mais sobre a decoração do estilingão.
E agora, no fim do expediente, me deparo com este vídeo:
Aos desavisados: The Onion é um site que produz notícias falsas. De maneira extremamente convincente. É interessante notar como esse programa intencionalmente falso é tão realista que é possível enganar alguns desatentos. Tecnicamente ele é idêntico a um telejornal normal, sendo que sua intenção não é informar, mas fazer rir.
Mas me fez refletir o quanto daquilo que nos é dito nas notícias "verdadeiras" tem de fato o intuito de informar.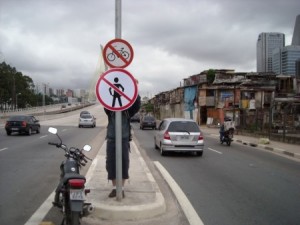 OBS: Vale lembrar que o Estilingão, além de uma ponte onde não circulam bicicletas ou ônibus, é o cenário do jornal local global SPTV.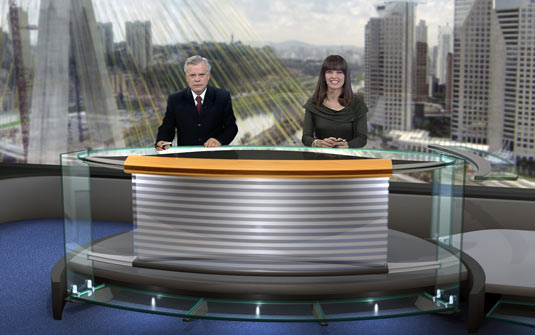 Boa noite.