Archive for the 'viagem' tag
Este é meu post que irá acabar com a internet para sempre. Ele é pesadinho, tem muitos temas polêmicos, imagens bombásticas e vídeos reveladores. Sei que meus leitores são compostos pela nata da web, por isso não tenho dúvidas que irão entender o sarcasmo da primeira parte. Isso de lado, o post é bem sério, portanto preparem-se para: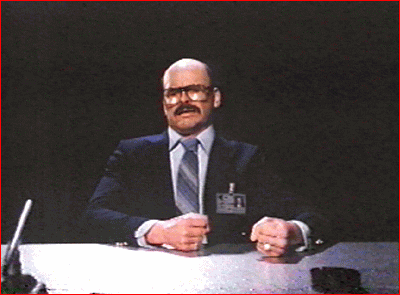 A Inclusão Digital
A idéia de que a Inclusão Digital é uma praga que deve ser combatida está mais que presente. Ela é feia, mal feita e inconveniente. Afinal dá super-poderes aos pobres, basicamente. Gente que nem tem dinheiro pra comprar algo melhor que um Monza 85 pode comprar um computador, e um computador é muito mais perigoso que um monza 87. Todos sabemos que pobres não merecem super-poderes. Não é mesmo? Não fosse pela Inclusão, não estaríamos sujeitos a tais atrocidades:
Ah, me desculpem! LOLcats e pôsteres (des)motivacionais são geniais! São inteligeníssimos! Engraçadíssimos! E o sujeito que conseguiu juntar esses dois fênomenos eruditos da nossa era merece o Nobel da Internet.
Deixando os gringos geniais de lado e voltando aos pobres ignorantes. Além dos exemplos acima, somos obrigados a aturar interferências inomináveis em nosso dia-a-dia de alto invel intelectual, tais como:
Comentários ingnorantes em nossos blogs
E-mails de contato sem o menor sentido
Powerpoints com imagens cretinas
Vídeos enviados por email
Fotologs
Emos Chilenos
Pedidos de suporte técnico pelo MSN
E o pior de todos de longe: A Orkutização do Twitter, também conhecida como o "Apocalipse da Era Pós-Moderna".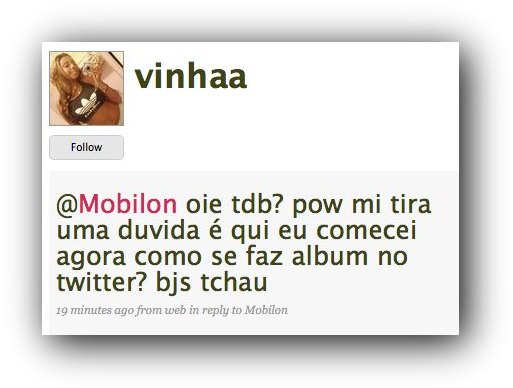 Afinal, o Twitter é o ápice comunicativo do homo sapiens. Manipular essa fenomenal ferramenta não é para qualquer um. A carga intelectual contida em 140 caracteres é profunda demais para o proletariado. Eles vão estragar nossa amada ferramenta. Como habitantes de favelas irão compreender a profundidade de conceitos complexos como hashtags e memes? Jamais poderiam colaborar beneficamente para o twitter, é necessário nivel universitário para bolar algo genial assim:
O meme
Já cansei de ver em twitters, blogs e em conversas ao vivo declarações como: "estou lançando um novo meme" ou, "me mandaram este meme" e coisas do tipo. Obviamente quem fala esse tipo de baboseira não tem a menor idéia do que significa meme.
Um meme, termo cunhado em 1976 por Richard Dawkins no seu bestseller O Gene Egoísta, é para a memória o análogo do gene na genética, a sua unidade mínima. É considerado como uma unidade de informação que se multiplica de cérebro em cérebro, ou entre locais onde a informação é armazenada (como livros) e outros locais de armazenamento ou cérebros. No que diz respeito à sua funcionalidade, o meme é considerado uma unidade de evolução cultural que pode de alguma forma autopropagar-se.
Como vejo sendo usado por ai o termo significa basicamente "corrente". Acha que estou inventando? Veja este post da Elisa Mafra (tá, mencionei um nome, mas está tudo em família). Qual a diferença entre ele e aqueles longos e-mails questionários que corriam em listas de discussão há 8 anos? Ou os jogos cretinos de comunidades do Orkut e comentários do Youtube?
Memes não são joguinhos, correntes ou personagens, por mais divertidos que sejam. São conceitos, idéias, frases, melodias. Não são fenômenos exclusivos da internet ou de qualquer meio. Posso estar enganado, mas até o bom e velho "leite com manga faz mal" poderia ser considerado um meme. Não há como forçar um, ou dizer "estou te passando este meme".
Claro que a internet facilita muito a disseminação de memes, um dos maiores exemplos confirmados está neste link. E um dos meus favoritos pessoais é All Your Base Are Belong to Us:
Os dias que não acabam
Ontem, que foi o Dia da Toalha, travei o seguinte e breve diálogo no MSN:
(amiga anonima)
parabéns pelo seu dia
Fernando Mafra
eu não sou toalha
Fiquei sabendo que era o tal do Geek Pride Day só ontem. Desde que me entendo por nerd, hoje é Dia da Toalha. E ainda emendei:
quem é nerd mesmo celebra o dia da toalha
nerd não se celebra, é humilde
Ou como @rafaelxy resumiu melhor em menos de brilhantíssimos 140 caracteres:
E já que é pra aloprar, ontem também foi Star Wars day. E deve ter sido inúmeros outros days. Toda semana tem um day novo na web.
De volta ao meme
E aí está a questão. Todos querem bolar um dia novo. Talk Like a Pirate Day, #cartoonday, #fakeday e sabe-se lá mais quantos. Todo mundo gritando e criando barulho tentando inventar um novo meme, pelo menos segundo sua definição própria de meme -- mesmo que não saiba disso.
O conceito de meme é um ótimo exemplo para derrubar essa noção de que a Inclusão Digital é algo ruim. Claro que muitos, como eu fiz acima, estão tirando um sarro quando esculacham a Inclusão -- sinceramente não creio que ninguém que eu conheça sinceramente sinta que a Inclusão Digital é de fato algo ruim. Mas as piadinhas cansam, e como no caso do racismo e da homofobia creio que para outros tantos a piada tem uma pitada de verdade.
Não que eu seja contra as piadas, pseudo-memes eventos ou jogos internéticos. Alguns são de fato divertidos, e participo. Outros nem tanto. E alguns são simplesmente imbecis e com um alto potencial de dar merda. O que me incomoda é o auto-posicionamento como "elite" em detrimento dos "pobres ignorantes" que habitam o Orkut. Como disse bem @marcogomes: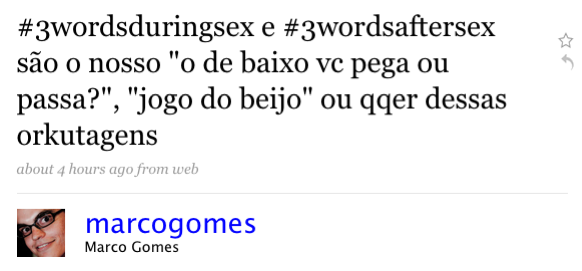 Lembro-me de uma conversa com uma professora do Ensino Fundamental. Ela lecionava em uma escola pública da periferia e uma privada de alto-padrão, daquelas que a Veja São Paulo gosta de mostrar na capa. Um dia, curiosos, os alunos particulares lhe perguntaram o que seus equivalentes da periferia faziam em seu dia-a-dia. Algo nobre, não fosse o tom de deboche embutido na pergunta -- como quando você pergunta para um fã de Naruto porque ele tem aquela faixa cretina na testa. A resposta da professora foi simples: "O mesmo que vocês. Assistem novela, faustão, vão a festinhas e ouvem pagode."
Antes de nos colocarmos por cima da carne seca, melhor pensar um pouco, não? Afinal, podemos estar por cima da merda, isso sim:
O problema na Inclusão digital não está na parte inclusiva, e sim na parte excludente. Pessoas que desmerecem ou excluem algo simplesmente por ser fruto daquilo que elas consideram ser a tal inclusão. A falta de educação apropriada, nas duas pontas do espectro.
Problemas "da internet" geralmente são problemas pré-existentes. Mas como todo tipo de informação eles apenas são mais visíveias agora. E confrontada com eles, a elite pseudo-intelectual fica enojada ao invés de tomar qualquer atitude para reverter. E nisso incluo todos os fenômenos colaborativos/sociais dos quais ouço reclamações mesquinhas: Wikipedia, Twitter, Orkut, Youtube, Blogs, etc e tal.
Twitteiros elitistas torcem o nariz para usuários de Orkut enquanto se esbaldam na Wikipedia. Mas se esquecem que acadêmicos torcem o nariz e muito mais para eles. Não que os acadêmicos estejam certos, muito pelo contrário.
Mas os web-elitistas se comportam de maneira cretina e inconsistente, enfraquecendo o poder das ferramentas, desmerecendo o comportamento de uns enquanto consideram o seu indispensável -- na mesma linha da classe média paulistana: Para o web-elitista, o Orkut é como um ônibus e o Twitter como um carro. O ônibus é algo feio, pesado e nojento que pode até ser útil para muita gente, mas como não é útil para ele só está atrapalhando sua experiência na web. E ai de seus usuários se resolverem comprar um carrinho ou uma moto, quanto mais criar uma conta no Twitter!
A desculpa é que os web-elitistas "sabem" como usar a ferramenta propriamente. E quem disse que a escurraçada @vinhaa não sabe usar o Twitter? Ela não pode aprender? Ninguém pode mostrar? Imaginem se ao cometer um erro em uma prova o aluno ouvisse de seu professor: "Você não sabe porra nenhuma. Fora da minha sala" -- grande progresso para todos, não é mesmo?
Mas nem tudo é má notícia. Afinal, todos os que odeiam Orkut mas adoram #days podem celebrar pois de fato estão exercitando e alimentando um meme: O de que a Inclusão Digital é uma merda. Parabéns, vocês não ensinaram nada para a @vinhaa mas estou aqui demonstranto pra vocês como contribuiram para um meme.
Claro que posso estar completamente errado em minhas críticas. Por isso vou me proteger com um vídeo de Richard Dawkings, totalmente fora de contexto: