Archive for the 'projetos' tag
Acho que já demorei pra falar sobre isso aqui. Além do Orientalize, inventei mais um blog temático:
O assunto da vez é Fotografia
. E agora tenho uma equipe maior, junto comigo estão Adriano, Fábio, Belle, Celinho e Natalie. Já tem um conteúdo legal rolando, e fiquem ligados nos concursos que andei postando por lá.
Só pra registrar minha idéia, estou reescrevendo a genial Avril Lavigne numa edição Star Wars:
He was a boy
She was a girl
Can I make it anymore obvious?
He was a sith.
And she did ballet.
What morea can I say?
He wanted her.
She'd never tell.
Secretely she wanted him as well.
And all of her friends
Stuck up their nose.
And they had a problem with his black clothes.
He was a vader boi she said I see your dark side boi.
He wasn't good enough for her.
She had a pretty face but her head was up in space.
She needed to come back down to coruscant.
Five years from now she sits at home feeding the twins she's all alone.
She turns on TV and guess who she sees.
Vader boi rocking up in an AT-AT.
She calls up her friends.
They already know
And they've all got tickets to see his show.
She tags along, stands in the crowd . Looks up at the man that she turned down.
He was a vader boi she said I see your dark side boi. He wasn't good enough for her.
Now he's a lord of the sith slammin on his light saber to show pretty face what he's worth.
Sorry girl but you missed out. Well tough luck that sith's mine now. We are more than just apprentices. This is how the story ends. Too
bad that you couldn't see.. see the sith that boi could be. There is more than meets the eye, I see the force that is inside.
He's just a boi, and I'm just a girl.
Can I make it anymore obvious?
We are in love.
Haven't you heard how we block eachother's sword?
I met the vader boi I see your dark side boi.
I'll be backstage after the show.
I'll be at the cruiser singing the song he wrote about a girl he use to know.
I met the vader boi I see your dark side boi.
I'll be backstage after the show.
I'll be at the cruiser singing the song he wrote about a girl he use to know.
Aceito palpites e propostas de clipe e gravação.
Há quase uma semana, um bafafá corria no twitter: Safari Urbano. De repente pessoas achando um absurdo aquilo, uma ação patrocinada pela LG envolvendo blogueiros onde eles eram absurdamente paparicados e ainda ganhavam um celular novinho em folha.
Eu honestamente não achei nada demais. De um lado uma ação inteligente e que provavelmente irá repercutir bem pra empresa. Do outro, um grupo de pessoas cheias de opinião (e porque não formadoras) se divertiu horrores e ainda ganhou presente. O compromisso delas? Fazer uma resenha. Claro que há os que irão pensar: "bah, belas bostas. vão tudo puxar o saco da LG" o que pode de fato ocorrer, mas considerando o grupo convidado (alguns dos quais conheço pessoalmente) acho difícil. E é fácil se deixar seduzir por paparicação, acontece muito, e os arquitetos da ação pode até contar com isso.
Mas se de fato contam, são ingênuos, e/ou deveriam selecionar um público mais impressionável e tolo. O que conseqüentemente resultaria em pessoas bestas. E pessoas bestas não são cheias de opinião, muito menos formadoras de opinião. Teríamos assim um paradoxo.
No fim das contas, se ambas as partes forem inteligentes, o que teremos no final é um equilibrio entre os prós e contras tanto da ação quanto do produto. Se a empresa soube medir o peso da ação com a qualidade do produto, o resultado será benéfico, caso contrário, um tiro pela culatra.
Creio que o que gerou tamanha revolta foi mesmo a inveja. O fato da ação estar sendo narrada ao vivo pelo twitter levou muitos a pensar; "que merda, queria estar nessa. porque não estou? todos que estão são vendidos putos!" Eu senti inveja, claro que queria ser paparicado e ganhar celular. Mas o que a LG teria a ganhar um review meu? Quase nada, minha influência blogsférica é quase nula. É uma relação comercial mesmo, não há o que florear.
Ainda na mesma linha, ontem à noite saiu a edição piloto da Feed-se, da qual faço parte (mas através do Orientalize). Estamos recebendo bastante exposição em blogs, acompanhando a repercusão no twitter e feedback direto de amigos e leitores. A maioria é muito recompensadora, tanto em elogios quanto críticas, mas algumas manifestações são pura bobagem. Há os que não entenderam nada e os invejosos.
Claro que não estou falando que sou o master-foda-autor do universo. A grande verdade é que dei uma sorte do cacete de estar no meio de grandes blogueiros, que não só tem blogs de impacto, mas são extremamente gente fina. Estou feliz por participar de algo legal, que partiu de dentro e ficou do jeito que queríamos (ou quase, ainda vamos chegar ao nosso melhor). O projeto nem idéia minha foi, mas adorei e pulei dentro quando foi sugerido. Agora estamos medindo a repercussão e planejando o futuro, e que ele seja próspero!
Enquanto esse blog continua meio esquisito, criei mais um: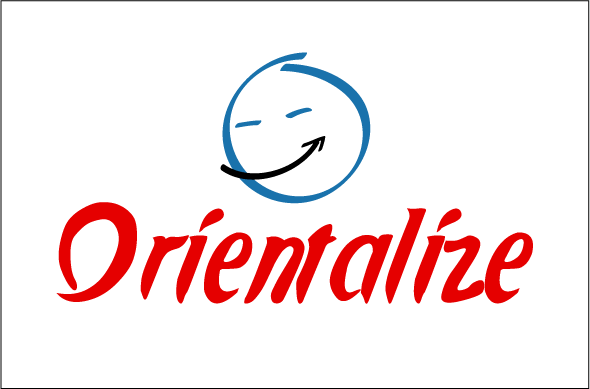 Este em conjunto com o Marcos e a Carol, meus colegas Orientalizadores. Apreciem e critiquem.
A Fortaleza da Solidão, este é meu texto nessa edição. Um texto especial celebrando meu aniversário, o dia dos namorados e dando uma certa idéia de porque meu espaço no zine tem esse nome. No final, ainda inclui uma dedicatória especial…
Gostaria de aproveitar e pedir aos meus companheiros blogueiros e webmasters que ajudassem a divulgar o zine colocando um dos seguintes gráficos em seus sites linkando para o zine. Precisamos de toda a força de divulgação possível, vamos lá povo:
valeu!